The Mount Gretna Summer Premiere will take place on Saturday, May 26 at the Hall of Philosophy. Doors will open at 3:30 pm and the silent auction will continue until the live auction starts at 5:00 pm. $20 entry fee. Please join us to celebrate the opening of the summer season in Mount Gretna and for the unveiling of the painting by Barbara Fishman which was used for the summer calendar cover. Here is a selection of the art which will be up for auction:
: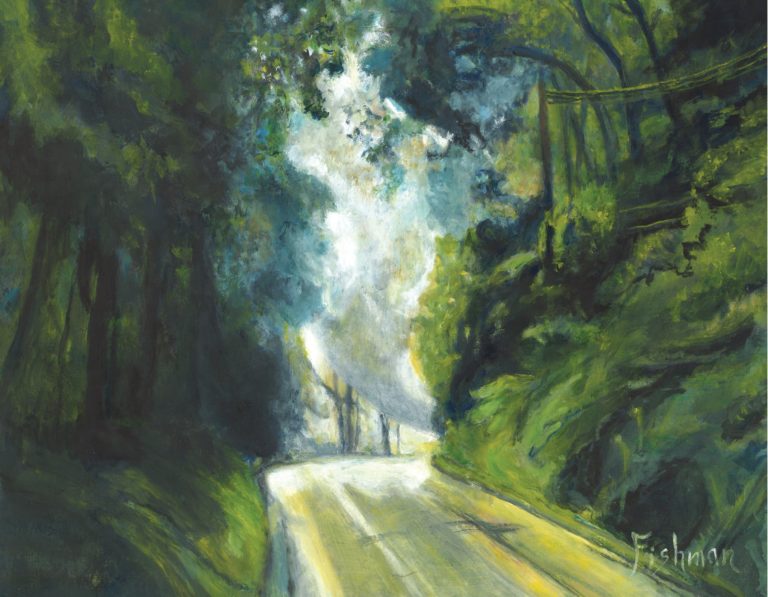 Road to Gretna by Barbara Fishman
Fred Swarr has outdone himself this time! "The Carousel Waltz" is a mixed-media painting using sheet music and acrylic paint on canvas. It measures 24″ x 36″. The model is a carved, wooden deer, one of the latest acquisitions of the Mount Gretna Historical Society. It was part of the original Mt. Gretna Park Carousel, created by the Philadelphia Toboggan Company around 1905. This item will be in our live auction which starts at 5 pm on May 26! Let the competition begin!