Things To Do
---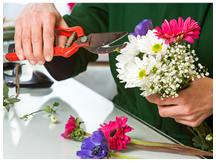 Chautauqua Summer Programs
Lectures, Art Classes, Children's Programs & More. The popular Summer Programs series in the Chautauqua supports the mission of the Chautauqua and is organized under the four pillars of the Chautauqua movement: Arts/Culture, Recreation, Religion, and Education. Most of the programs are held in the Hall of Philosophy. The Summer Programs Committee, which plans the series, is part of the PA Chautauqua Board of Managers. Check out the website for additional information on classes and registration.
---
Gretna Music
Performances regularly feature established world-class ensembles and soloists (48 Grammy winners and 7 MacArthur fellows and counting), as well as inspiring emerging artists. Our rural setting and the open-air playhouse make us even more unique.  Gretna Music for Kids (GM4K), is a series of interactive performances curated to foster a life-long love of live performing arts in youths, the next generation of concertgoers!
717.361.1508
gretnamusic.org
See our website for events and dates.
---

Gretna Theatre
America's Oldest Summer Theatre and Lebanon's only professional theatre.  Entertaining audiences across Central PA since 1927 with Broadway plays and musicals.  As a Non-Profit organization, our mission is to grow the community by producing and presenting theatre that engages, transforms, entertains, and educates.  We serve the community through outreach and arts education programs.
MICHAEL PHILIP O'BRIEN |  Executive Producer
717-964-3322 | PO Box 578, Mt. Gretna, PA 17064
---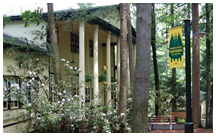 Mount Gretna Summer Premiere
The Mount Gretna Summer Premiere will take place on May 25, 2019, at the Hall of Philosophy (next to the Jigger Shop). The doors open at 3:30 pm and the silent auction will continue until 5:00 pm when the live auction begins. Local artists and Mount Gretna Art Show artists donate their art for the auction. Admission is $20 and includes light fare, beverages, and a bidding paddle. A great kick-off to the summer!
---
Mt. Gretna Heritage Festival
Mt. Gretna, PA
717.964.3040
---
Mt. Gretna Miniature Golf
Open every day June 6 – September 7
---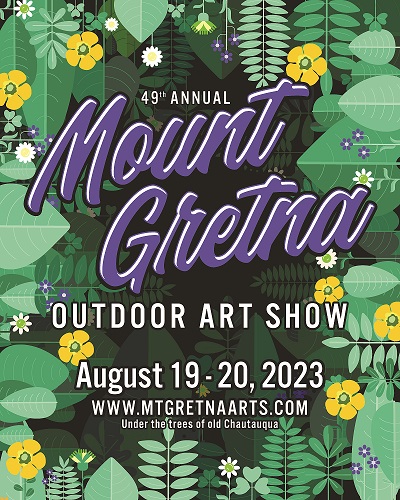 Mt. Gretna Outdoor Art Show
Mount Gretna Art Show
PO Box 637
Mount Gretna, PA 17064
Phone: 717.964.3270
Fax: 717.964.3054
[email protected]
---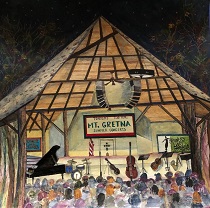 Mt. Gretna Summer Concerts
All shows are held at the Tabernacle (Third St. & Glossbrenner Ave. in the Campmeeting section)
Contact: Larry McKenna (Producer)
Phone: 610.212.8709
All shows are  *Rain or Shine*
Admission is PAY-WHAT-YOU-WANT
---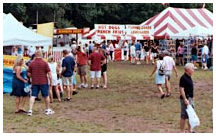 Summer Craft Market
Exhibitors selling American-made handcrafts and original art pieces.
3rd Weekend of Aug (the same weekend as the Mt. Gretna Outdoor Art Show)
For info on exhibit spaces and fees, please see our website
Aug 15 – 17, 2020
SHOW HOURS
Saturday: 9:00 am – 6:00 pm
Sunday: 9:00 am – 5:00 pm
---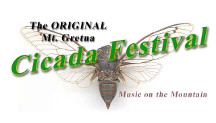 The Original Mt. Gretna Cicada Festival
Original Mount Gretna Cicada Music Festival
P O Box 21
Mount Gretna, PA 17064
717.389.6306
Places
---
---
---
---
---
---
---